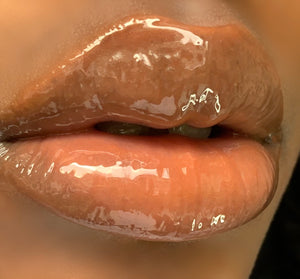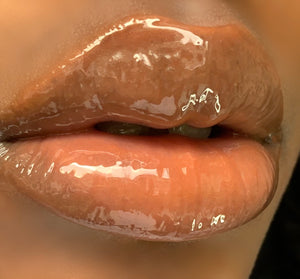 COCO BUNNY | LIP GLOSS
 Coco Bunny is our chocolaty gloss that really glows.
A rich consistency and silky blend of hydrating plant provides essential fatty acids and antioxidants that help retain moisture and hydration by preventing water loss from the surface of your lips. This is not just a lip gloss, it's a lip care must have 
CASTOR SEED OIL       VITAMIN E        GRAPE-SEED OIL       COCONUT OIL
   Maintains moisture      Repairs, heals       Essential fatty acids     Contains lauric acid
   by preventing water     brightens and      & antioxidants keeps   that brightens and
   loss from the surface    protects lips         lips soft & smooth       hydrates lips all day
     of the lips 
Usage:
Enjoy a silky smooth application with our new larger and more generous doe foot wand tubes. Caramel flavoured, applies chocolatey nude
Note:
These glosses come with our BAD RIXHII signature charms (packaged separately, charms will vary) Simply remove charms from packaging and attach to the top ring using the clasp. Charms can be removed at anytime. (keep away from small children) avoid getting charms wet.
Ingredients:
Hydrogenated Polyisobutene, Ethylene/Propylene/Styrene Copolymer, Butylene/Ethylene/Styrene Copolymer, Tinogard TT, Castor oil, Coconut oil, Grape-seed oil, Vitamin E, phenoxyethanol, Flavouring oil, Mica